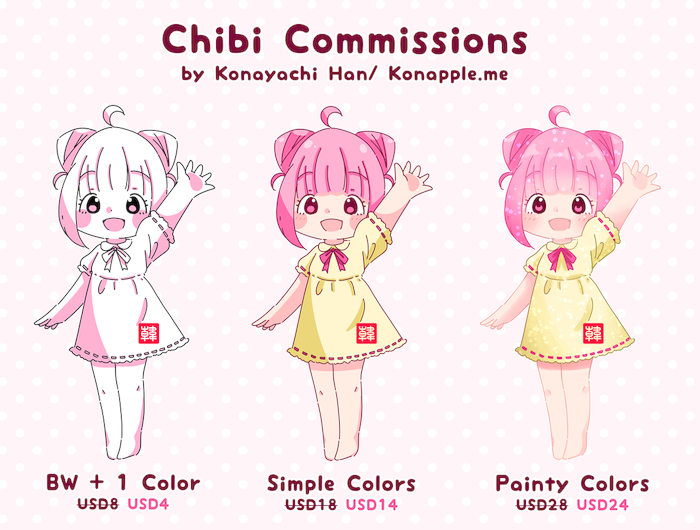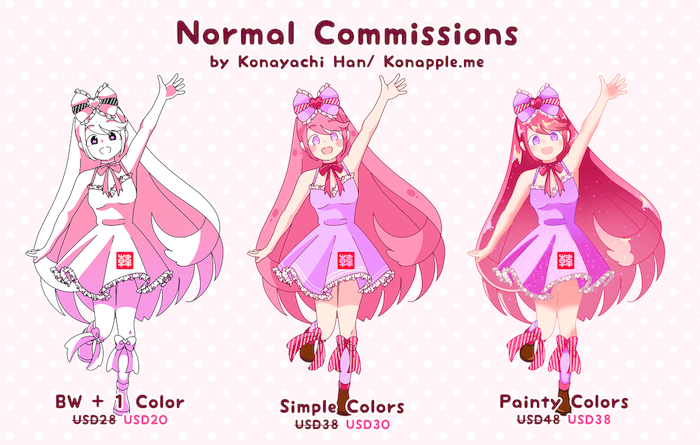 ※ All prices are in USD.
※ These commissions prices are for personal use only. For business and commercial commissions, please read my Terms of Service.
※ By default, the commissions come with transparent/ one solid colour background (please specify if you have a colour preference). For more detailed decorative background, please consult with me first as it is not within the skills I am confident with – and also, they will have some extra fees.